Avoiding Undesirable Outcomes
Avoiding Undesirable Outcomes- Ministry Memo from Pastor Gary
Most all of us have found ourselves in a situation where what we were communicating was being interpreted differently than what we intended it to be. Many times, a simple misunderstanding will begin a series of events that result in a less than desirable outcome. So, what can you do to reduce these types of situations?
Read, Listen, or Print This Full Ministry Memo at GaryLinn.com
NEW Gospel Magic Lesson from CMT!
Here is an interactive way to present the story of Christ's triumphal entry, death, resurrection, and ascension which culminates with the marvelous truth that Christ did this for YOU!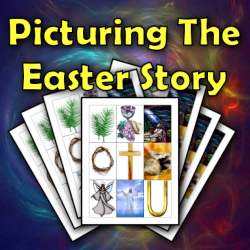 More than ever before in history, we live in an impersonal world. We have become accustomed to communicating via email, text message, and social websites. It is going almost unnoticed that this is impacting our spiritual relationships and growth. The main point of this message is to bring the focus back to the truth of the close and personal relationship God desires to have with His children.
Prior to using 9 stage-size picture illustrations for teaching your lesson, a volunteer from your group selects a picture from a tic-tac-toe style grid without letting you know their choice. Using a stack of several identical cards prepared with sections cut out, you and your volunteer divide the cards into two stacks. As you lay the last card down onto its stack, you instantly know which picture your volunteer has selected.
All you need is a printer, craft knife, and cardstock to perform this amazing effect.
Includes:
Instructions
Lesson
10 Stage-size Grid Cards (for Gospel Magic effect)
9 Stage-size Picture Cards (for teaching lesson)